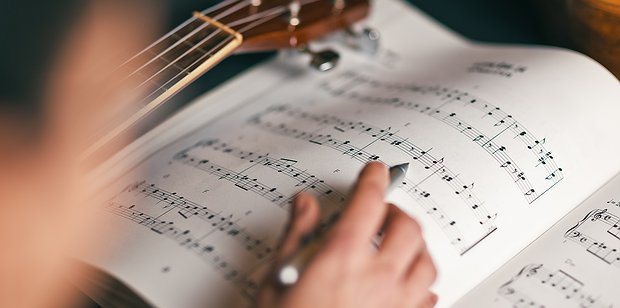 Learning an instrument is fun and rewarding. It has been proven that learning music makes us smarter and happier. Music lessons can actually enrich our lives and fill us with positive emotions while we learn to play or sing.
At Neighbour Note we offer lessons on piano, guitar, singing, drums, bass guitar, violin, cello, viola, double bass, harp, ukulele, flute, saxophone, trumpet, trombone, clarinet, French horn, oboe, bassoon, tuba, euphonium and baritone, bagpipes, sopilka, banjo, and mandolin. We also offer music classes for songwriting, music composition, digital music, recording and production, as well as music theory classes for harmony, counterpoint, form and analysis, and music rudiments. We can teach you just about any instrument you desire to learn. Our music lessons are available online, in-home, or at our spacious studio in the High Park/Bloor West neighbourhood in Toronto.
Online music lessons are currently the only way to safely participate in a music lesson program. For this reason, Neighbour Note has started offering online music lessons for all of the instruments they teach including all music classes. There are many benefits to learning music online. Platforms such as Zoom and Skype allow students to record each lesson. This is extremely handy since students can then watch the video recording each day that they practice and they will not miss a thing! Online music lessons also give students a window into a music teacher's world so to speak. Students get to see a music teacher's studio space where they work on creating lesson plans or just simply practice. Some teachers will write and record music in their studio space even if that studio is in their home. Online music lessons are also the most convenient type of lessons. Students can learn from practically anywhere in their home. All they need is a laptop, phone, or tablet so they can interact with the teacher, and of course their instrument. Another benefit of online music lessons is learning from anywhere in the world. Students can take lessons from music teachers in different countries. Online music lessons can truly connect people globally.
What is the best age to start music lessons?

Students can start music lessons at almost any age. I recommend starting music lessons between the ages of three to six. That being said, many students who start as teenagers or tweens do quite well. The same can be said of some adults or young adults.

Why should I take music lessons?

The most important reason for taking music lessons is personal happiness. Music lessons at Neighbour Note are fun and rewarding. They will definitely make you happy! Learning and improving time management skills, improved discipline, fine motor skills, and hearing skills are also excellent reasons for taking music lessons.

How much do private music lessons cost?
The rate will depend on a variety of factors. Professional music lessons should cost as low as $30 a lesson and then go up from there.
How long should I take guitar lessons?
I usually dislike answering this question since I am a life-long learner of the guitar. It all depends on your reasons for wanting to learn the guitar. If you only want to accompany friends and family on the guitar while they sing, then I would say one or two years. The same can be said if you only want to learn a few songs from start to finish. If you want to truly learn the guitar, then I would suggest sticking with it as long as you can. The guitar is incredibly versatile and it can take a lifetime to master it.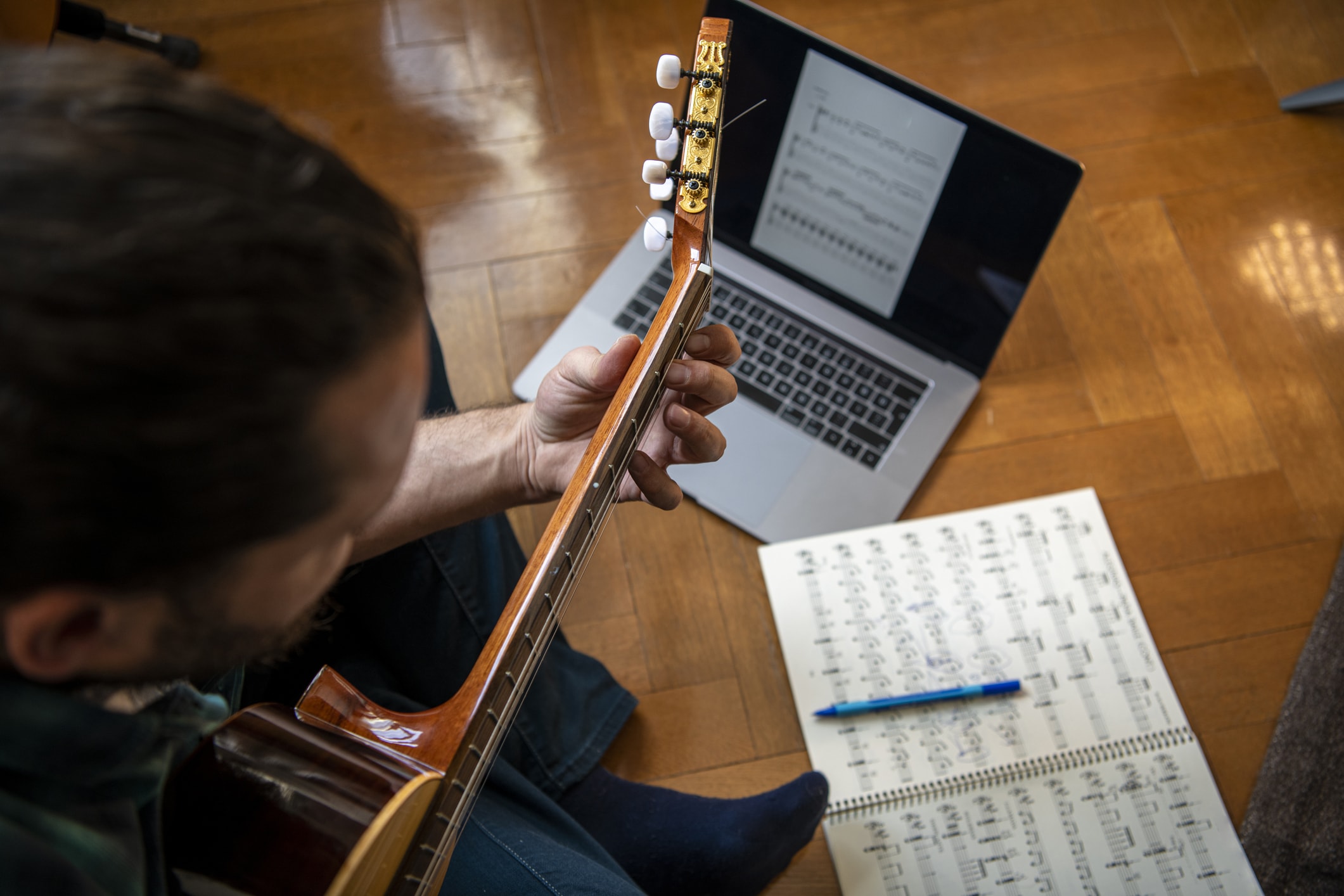 Are online guitar lessons effective?

Online guitar lessons are quite effective. You can get the video up very close to the guitar so students can easily see what is being played.

Why should my child and I take piano lessons?
Why not? The piano is arguably the most popular instrument on the planet! It is very versatile and can play both melody and harmony. There is a massive repertoire of piano music to learn. Most music theory courses use the piano as the instrument of choice due to the wide range and intuitive layout of the piano keys. Unlike stringed instruments, the piano will not hurt your fingers. Neighbour Note piano lessons are a great way to make your life happier and more interesting
Do online piano lessons work?
Online piano lessons Toronto are effective. You have to make sure you get a good camera angle to capture the student's fingers, keys, and sheet music. Like online guitar lessons, online piano lessons can be recorded as an option in Zoom or Skype and this is very easy to do.
The most important thing you can do before you start your music lessons is to be well informed. Make sure to research the best music schools who have the best music teachers. Ask yourself these questions:
· Has the music school won an award or been nominated for an award?

· Does the music school have qualified university graduates teaching on their faculty?

· Does the music school post their teachers biographies on their website?
The last question is important. You want to know who will be teaching you or your child. Look for competitively priced schools that also have good teachers. Avoid music schools where the majority of teachers have no university degrees. University graduates are well trained and usually a safe bet. Contact us to get all required information for starting your first free lesson with Neighbour Note music school.