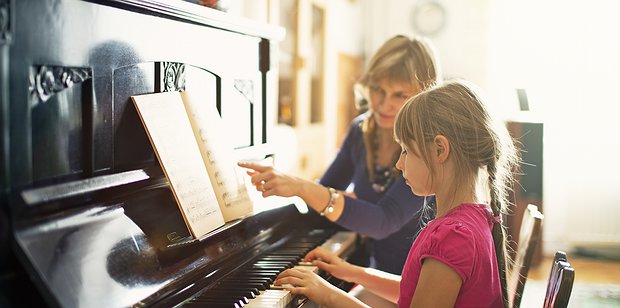 No matter if you are looking to get started with music, or are looking for guidance as an intermediate student, finding the right music teacher is an essential part of the musical process. Whether you are looking for piano lessons, guitar lessons, violin lessons, bass guitar lessons, or drum lessons, the key to finding the right music teacher is to find that right fit. Here at Neighbour Note, we have put together some of the critical points that you should look for in your music teacher and the benefits of finding that right teacher when you are looking for music lessons as a kid or an adult!
When you are starting the process to search for a new music school, you need to consider a few things. Your ideal school should have an ability to blend both traditional music lessons such as how to teach kids to read music notes to new age methods, including providing the best online piano lessons. However, as one of the top music schools in Toronto, we thought it was time to put pen to paper and touch on the top points on what to look for in terms a school that knows how to teach music.
- Look for a teacher that you click with
When it comes to Toronto piano lessons, you need to look for a teacher that you click with and understand in terms of playing style and mannerisms. It will be a little weird to take lessons with a jazz player if you are solely looking to be a classically trained pianist. Although many players and teachers are cross-trained, it is best to find a teacher that you like, and that can pass on their expertise to you and your instrument.
- Check if the school is accredited or is working with national organizations
There are several accreditations or organizations that a music school can work within. Still, the standard is the Royal Canadian Conservatory of Music, especially for those taking classical piano, guitar, or violin. Most music schools that are worth working with will ensure that you can follow an accreditation, while still exploring your interests through your instrument or piano lessons in Toronto.
- Check the potential teachers
Whether you are looking for a piano teacher, a guitar teacher or anything in between, you should take a look at the teacher's experience and education. Most guitar teachers will have a combination of both professional and educational experience and will provide students with a more well-rounded approach to guitar lessons in Toronto.
- Check out the community at the school
Music schools are known to be a hotbed for creativity and friendship and finding a school that has it all is essential. Imagine a violin teacher or piano tutor that can provide a musical community that builds and uplifts yourself or your child. This support and sense of community are what a good music school can deliver. From providing you with the tools to better your musical education to helping you find bandmates; a music school is more than just a place to practice; it is a place to grow.
- Location, location, location
Most people that are taking Toronto guitar lessons are going to be commuting or taking their lessons after work. Thus, finding a flexible and great location for your music school is a great thing to consider. Plus, if you can find a school that offers a music teacher for home tuition, you can enjoy quality instruction from the comfort of your own home or apartment.
- Check out the additional benefits from the school
A music school is more than just a building; it is a community hub that can be the cultural centre of your neighbourhood. Look for a school that offers more than just lessons, and instead has programs, ensemble options, and support for your musical training.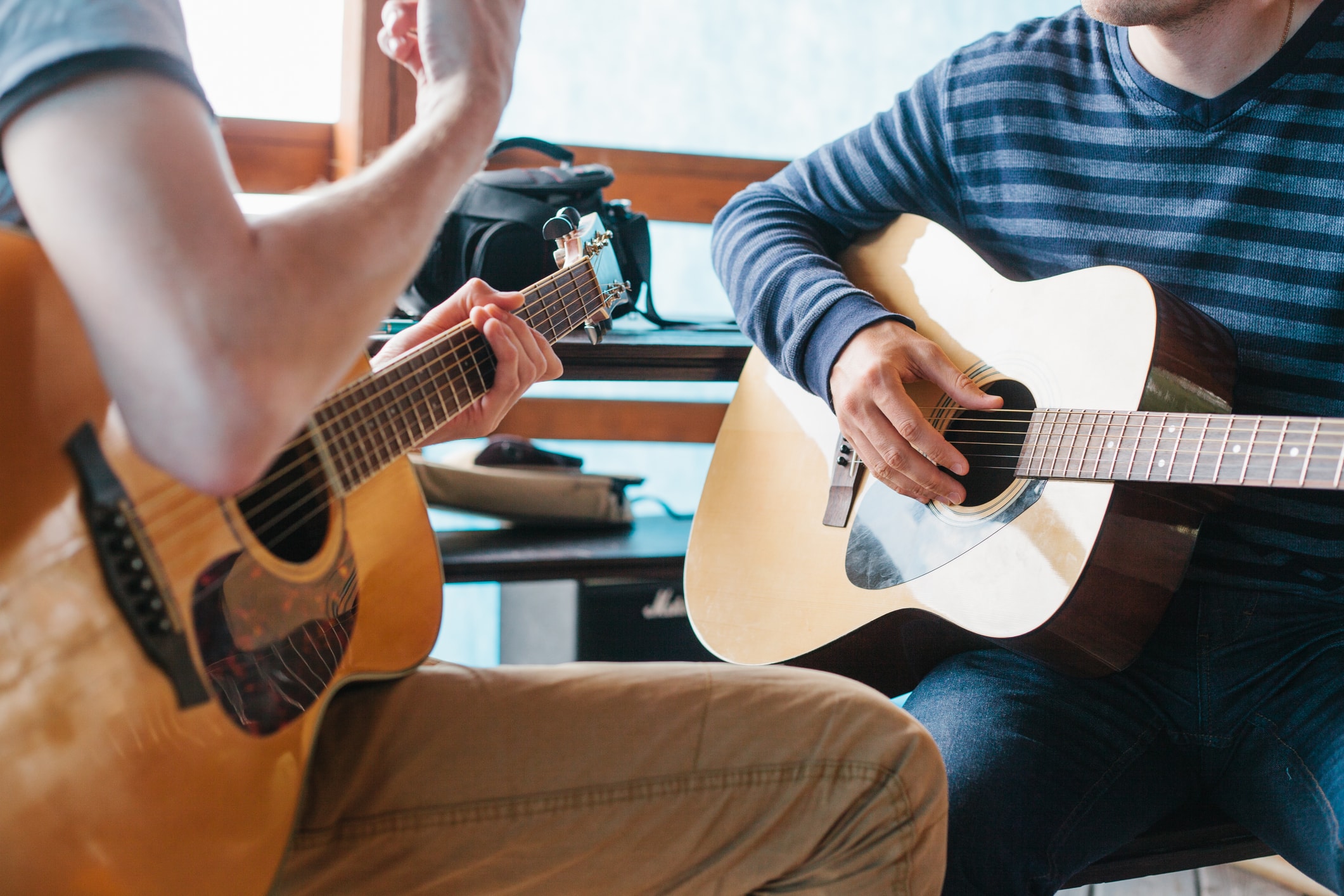 The Main Benefits of Finding the Right Music Teacher
When you do finally find that right teacher, the benefits are endless. Here are just a few of the benefits of guitar lessons, or any other instrument lessons from that ideal music school.
1) The love of music
If you can find the right teacher for piano lessons near me, then you will be able to enjoy the love of music. Whether you are looking to impress your family or learn the fantastic art of music, you will enjoy the beautiful music once and for all. Lessons are more than just an hour out of your week; it is a lovely journey to understand and fall in love with this fantastic art.
2) Neighbour Note's Music Camps
The team at Neighbour Note brings our music community together with our camps! We have our rocking teens in our Teens Rock! Band Camp to our ensemble camps that will teach you the fundamentals and encourage group learning, our experienced teachers allow you to grow and flourish in music. Whether you are an instrumentalist or looking to broaden your horizons in our songwriting and recording camp, you will find that right fit at Neighbour Note camps!
3) Neighbour Note's Music Programs
An expanded opportunity to learn, the Neighbour Note's music programs are a great way to encourage musical learning through ensemble playing. Building on our amazing music camps, our music programs expand and broaden beginner and intermediate players to see all the benefits of guitar lessons or any other instrument lessons! Whether you are a young tyke who is looking to Rock in Little Rockers or looking to expand your chamber music skills in our String initiative, you are covered. Our programs are designed to strengthen your base skills and ensure that you can grow as a player under the guidance of one of our fantastic music teachers. Simply put, our programs will show you why taking piano lessons, or any other instrument is worth the investment!
Call us today and see how Neighbour Note can match you with the ideal teacher to foster that amazing relationship between music and your instrument. Whether you are looking to become a rock god, or want to broaden your musical horizons, the team at Neighbour Note will set you up for success! See how Neighbour Note can help you find the right note and find that right music teacher. With our music teachers, we can ensure that you can mold into that musician you have always wanted to through our lessons, musical programs and camps.