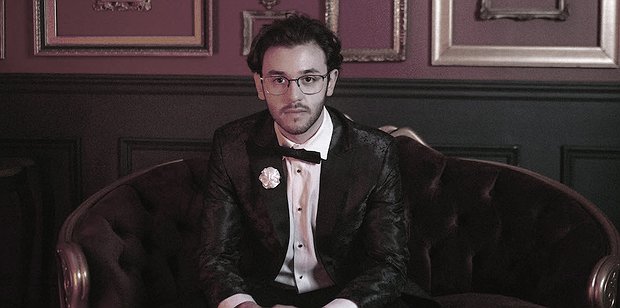 The Grammy Awards Recording Academy has just released a video of Neighbour Note guitar student Chris Grey. The video is part of the Press Play at Home series that features episodes on recording artists, singers, songwriters, and very talented musicians.
Chris Grey is a talented Toronto-based singer, songwriter, producer, director, photographer, and guitarist. Chris is able to combine fragments of different styles or genres with modern R & B and Pop music. He has lent his talents to high-profile artists and major record labels. Chris has been producing music for eight years now and has an impressive list of credits and millions of streams.
Chris has been involved in music since childhood and comes from a musical family. At an early age he immersed himself in instruments, albums and ideas. Chris's father was born in Kingston Jamaica and was a DJ who constantly played Reggae, R & B, and Disco records at home. This no doubt helped influence Chris Grey's music.
As a teenager, Chris focused on music production where he was able to recreate songs and ideas that he thought of in his mind. This led to Chris's career path as a producer, singer, and songwriter. As a producer, Chris Grey has collaborated with the Brazilian stars Öwnboss & Zerky and the hip-hop duo 88GLAM, including a pair of tracks on their JUNO-nominated album New Mania, as well as countless other successes.
Initially Chris tried using other singers for his songs but eventually realized if he was going to be true to his artistic vision he would have to sing himself. In other words Chris needed to become his own artist. Chris started singing at the age of sixteen. His voice has a wide range and he uses falsetto with great impact.
Chris's debut EP entitled 'The Beginning' was released in 2008. You can hear the influences of other artists such as The Weekend and Chase Atlantic to classic heavy metal on this EP. This EP was followed by his second entitled "Falling Apart" which was more experimental. Chris's upcoming EP is heavier sounding and features the single "No More".
The lyrics to Chris's songs are story driven. They are in the first-person and according to Chris, this gets right to the emotion driving the song. It also makes them personal and easy to relate to.
The Grammy Awards Recording Academy video release is entitled "Seamless" and according to CLASH music is a love song written in real time with lyrics moving from flirtation to infatuation. The song is about how Chris and his girlfriend went from being friends to dating. According to Chris he and his girlfriend seamlessly moved from working together to being a couple. The video features Neighbour Note guitar and bass teacher Oscar Rangel who is also a talented composer and musician. Oscar plays electric guitar on the track.
Neighbour Note offers recording and production programs as well as private lessons for acoustic, electric, and bass guitar. If you or someone you know would like lessons with Oscar please let us know and we will happily set up a free lesson for you.