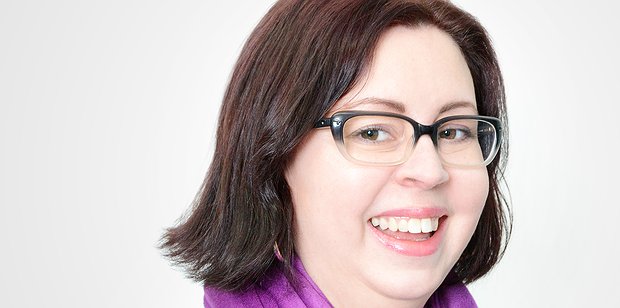 Toronto based voice and piano teacher Dr. Vivia Kay Kieswetter has been teaching singing and piano lessons with Neighbour Note for over 11 years now. Her students adore her. Vivia has a kind, friendly demeanour that her students really respond to. She can be stern when needed but ultimately she is a kind and patient music teacher.
Dr. Vivia Kay Kieswetter completed a Bachelor's Degree in Music (Magna Cum Laude) from the conservatory at Rollins College in Winter Park, Florida and a Master's Degree (Summa Cum Laude) in Vocal Performance from the University of Toledo. She has studied voice with renowned opera performer Barbara Rondelli, co-founder of the Grasz School Richard Owens, and jazz voice with the legendary Jon Hendricks.
Dr. Vivia Kay Kieswetter has completed her PhD in Ethnomusicology from York University in Toronto, Ontario, where she studied intersections between performativity and identity. Her dissertation examines Southern Gospel music and the culture that surrounds it, exploring the construction of identity and community building as they are represented in performance practices, marketing, and song lyrics.
Her publications include: the "Vocal Jazz" subheading under "Jazz" in the Greenwood Press Encyclopedia of African American Music, the "gaze" and "music" articles in the Encyclopedia of Critical Psychology. She has also published extensively in music, dance and performance practice journals. Vivia Kay Kieswetter has performed in genres ranging from Bel Canto to Reggae to Bluegrass, and therefore teaches "all ages and styles". Vivia's philosophy of education can be summarized in her own words:
"I believe lessons should first and foremost be student-oriented. With nearly twenty years of experience as a teacher, I excel at quickly adapting my teaching methods to tailor to the needs of individual students, be they young children with short attention spans or adults with stage fright. During my time at York University, I have taught piano to non-majors, music theory to non-majors, and voice to non-voice-majors. My extensive choral conducting experience has allowed me to hone skills in rhythmic training and harmony. I also incorporate knowledge of music cultures and music history in order to allow students to better understand the music they are learning and impart it with deeper meaning. I encourage my students to perform, if it is something they wish to do. I accompany them to "open mic nights" after preparing them to speak to instrumentalists, organize their music and most of all to sing and perform with ease and confidence. I also regularly organize recitals for students to perform what they've learned for friends and family.
"My style of teaching voice is diagnostic and individualized. I carefully listen to a student's singing, as well as student concerns, in order to help them achieve their biggest, most consistent and healthiest sound. The fundamentals of singing—breathing, posture and diction will translate whether you wish to serenade someone with an operatic aria or rock the house. As a person with a fierce sense of individualism, I push my students to explore what their sound is or should be, rather than churn out cookie-cutter students. I truly wish that all my students find their own voice.
"For piano instruction, I incorporate theory tutoring, rhythmic coaching and encourage students to strive for musicality. For young students, this means a lesson in which boredom is not an option and for older beginners, it means a richer musical fulfillment in the context of piano lessons."
Congratulations Vivia on all of your achievements. We are so happy that you are a part of the Neighbour Note teaching faculty.