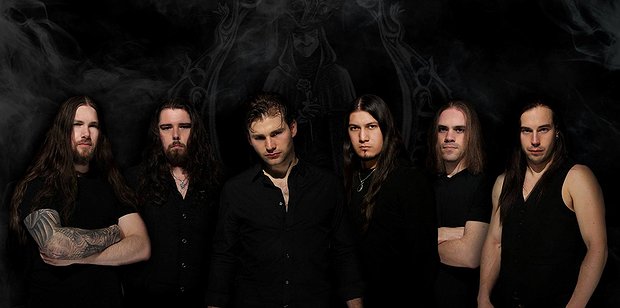 Oscar Rangel and his Epic Metal/Theatrical Metal band Operus have just recently signed a deal with Sony Music Entertainment/Dark Star Records for the upcoming release of their full length album entitled Cenotaph. The album will be released on October 13, 2017 and features three Neighbour Note music teachers: Robin Howe (cello), David Michael Moote (singing/voice), and Oscar Rangel (guitar/bass/rock band). The album was produced at Silver Wings Studios in Montreal with producer Jonathan Lefrancois-Leduc.
The band's sound is huge. Lead singer/actor David Michael Moote has great diction, combined with powerful vast range vocals. Robin Howe creates a haunting mood on the cello while Oscar Rangel and Rob Holden compliment each other on guitar with heavy distortion and clean acoustic like guitar sections. Wojtek Sokolowski has an excellent balance on the bass guitar. His sound is easily felt and never gets lost in the guitars. J.J. Tartaglia provides the band with a robust rock/metal feel that drives the band without overpowering them.
Congratulations on a major accomplishment! We are so proud of you!