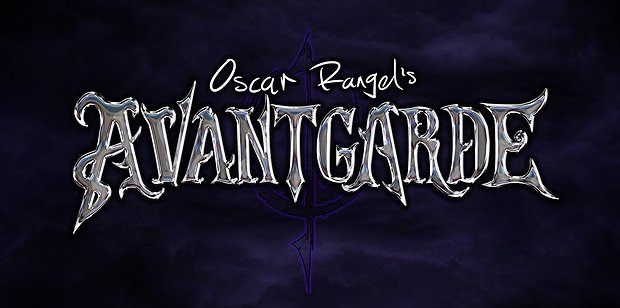 Toronto based guitarist, bassist, composer, and music teacher Oscar Rangel will be releasing an upcoming solo album soon. Here is what Oscar had to say about the project:
About the project:
"Avantgarde" as a concept has been living in my mind and fantasies for some time now. For a while, I have been privately and quietly working on new songs under that label before I knew if I will use the pieces for my band 0perus and develop them with my band mates there, or if I will continue to work on them on my own.
About the album concept:
The title of the upcoming album for "Oscar Rangel's Avantgarde" will be publicly announced soon, and it will contain a collection of songs encapsulated under the concept of "Magical Horror" or "Fantastic Horror". Stylistically, it will be a blend of metal, contemporary music, soundtrack-like atmospheres, classical music, and experimental (avant-garde) ideas. Lyrically it follows my journey to finally open myself to others and share a piece of my mind and soul with the audience, this has always been a very difficult thing for me to do.
About the voices:
For this album, I am very lucky and proud to say that I have the help of five amazingly talented vocalists and my own voice appearing on and off during the whole opus' experience. The voice sextet of eclectic nature as the styles varies greatly, ranging from theatre performers, choir directors/singers, professional opera and metal singers, and event two very special contributions from two incredibly talented multi-instrumentalist students of mine with Neighbour Note.
About the production:
I took charge of the production of the album in its entirety: From the very early ideas to the compositions, arrangements, all the instrumental tracking took place in my own studio (classical and electric guitars, bass, piano, all the orchestral and piano arrangements, and half of the voices), I wrote all the lyrics and vocal melodies, and last but not least: all the mixing and mastering.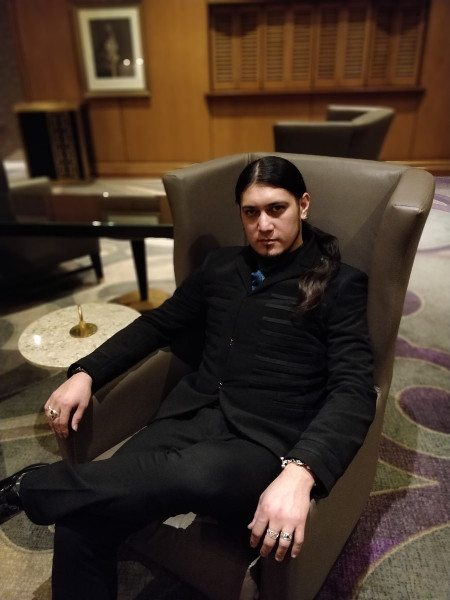 Keep on learning and trying to improve and be better even during difficult times:
This is the very first production that has my name on the title and in the beginning, it felt like I had a proverbial mountain to climb, and naturally, I was nervous to put my own name in the title of a project.
I also knew it was going to be a lot of work and I knew I didn't completely know everything I needed to in order to take such a big endeavour on my own. But that didn't stop me from starting the process as I knew I was going to have to learn what I needed to know as I went, and I love challenges.
I am extremely lucky to have many friends in the music industry that are fantastic professionals in their own fields, so when the time came, I wasn't shy about asking for help from a good friend of mine that owns and operates a successful studio, his help was critical for me to be able to complete the songs and mix them to a point where I feel both happy and proud of the final product.
To me, independently of how the album does in sales; this is a massive achievement as it has been a positive educational experience. Oddly enough it might not have been possible without the extra time many of us gained during this pandemic if I'm honest: it hasn't felt too harsh for me because I have a defined goal that I have been focusing on, maybe there's a lesson there. So, if anything let this be proof that we can all retreat to our minds and learn new things and have positives in our lives even during harsh times. I can now positively say that art has saved me from madness.
Oscar teaches guitar and bass lessons here at Neighbour Note. Congratulations Oscar. We are so happy you are a big part of our teaching faculty!