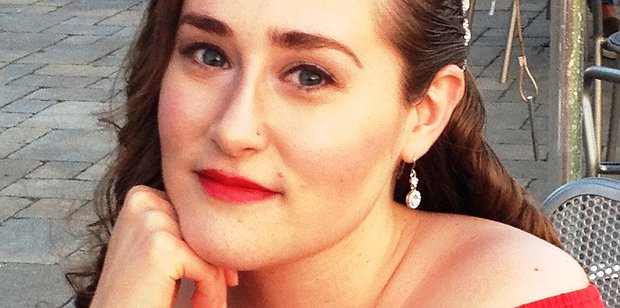 January is a great time to sign up for music lessons. It's a new year and many people want to try something new. Music lessons make you smarter and happier so what better activity is there? That being said, the only thing left to do is to choose an instrument and pick a music school.
At Neighbour Note, we have many of the highest educated teachers in North America. Eleven of our teachers have completed a PhD, DMA, or JD degree and eight are enrolled in either a PhD or DMA program at a Toronto University. Jessica Todd is one of those teachers enrolled in a PhD program at York University in Toronto.
Jessica is an extremely passionate music teacher. She has always loved making music. Jessica began her musical journey at the age of eight when she started private piano lessons. By the time Jessica turned twelve she began playing the clarinet in her school band program.
Jessica's teaching career began in 2012 when she started teaching for the Francophone Association of Sudbury which gave her her first opportunity to teach piano. The experience she gained during her three year stay with this organization is invaluable to her as a teacher and musician.

Jessica has also enjoyed a Music Instructor position in the Canadian Cadet Organizations' Military Band Program at Blackdown Cadet Training Centre on CFB Borden, which allowed her to teach clarinet for six summers. During her summers at Blackdown Cadet Training Centre, Jessica had the pleasure of teaching woodwind instruments to students ages twelve to eighteen where she not only gave private music lessons, but she also ran band rehearsals, woodwind sectional rehearsals, and she even taught music theory classes there.

In 2010, Jessica graduated from Laurentian University in Sudbury, Ontario with a B.A. specialization in music, and from the University of Western Ontario in 2012 with a Master's degree (M.A.) in Musicology . In the years following her graduation from Western, Jessica enjoyed not only lecturing at Laurentian University but also running piano tutorials for keyboard harmony classes.

Jessica is currently pursuing her PhD in music at York University. This program has given her yet another opportunity to teach music at the post-secondary level, as she was granted a Teaching Assistant position for the second year course A History of Western Art Music. Jessica is highly experienced when it comes to teaching. She has teaching experience with every age group, from Junior-kindergarten to post-secondary.

Jessica's philosophy of teaching is to instruct and inspire! Her lessons truly are inspiring and fun. Jessica believes in the importance of body memory since the ability to play an instrument without thinking is crucial. Most of us don't think about walking, speaking, riding a bike, or driving a car. It is something most of us tend to do naturally in everyday life. We simply rely on body memory. Learning music should be the exact same process. Internalize something and then forget about it. We should all just give our minds a break and let our bodies remember what to do!

Jessica teaches piano, flute, clarinet, and saxophone here at Neighbour Note.