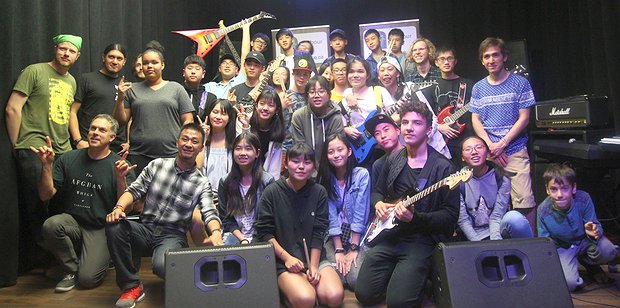 Summer Music Camps 2022
Summer Music Camp registration is in full swing! There is still time to sign up for one of our music camps: Little Rockers, Teens Rock, Legends and Lore, Music and More, Guitar Boot Camp, Guitar Ensemble, String Initiative Chamber Music Camp, Summer Sports Jam Camp, and Songwriting and Recording Camp. All of our camps are fun and rewarding.
At Neighbour Note our camps are student focused. We keep our camps small so each student receives the right amount of attention they deserve. We have learned that some students often do not receive the proper amount of attention in larger camps.
One of our most popular summer camps is Legends and Lore, Music and More. This is our most eclectic camp. It features singing, dancing, drum circle, harp circle, arts and crafts, and drama.
Legends and Lore, Music and More Summer Camp
Let your imagination soar!
Once upon a time in the land of Legends & Lore, Music & More
we opened a door… we found the time to explore…
and began to dream like we never dreamed before…
A cool kids creative camp featuring Arts and Crafts, Music, Dance, Drama, and Storytelling, all based upon famous legends, lore, tales, and fables. Children will take an incredible journey through a total artistic experience, as they build confidence and self-esteem while creating positive relationships. Voice Works: explore the creative voice through song and spoken word. Shake, Rattle, & Roll: play various instruments, pitched and percussive. Dramatise & Synthesize: encounter exciting games and role playing. Move & Groove: experiment with diverse forms of dramatic movement. Design & Shine: use various artistic mediums to make crafts and props, Improvise & Finalize: wrap it all up in a final collaborative performance. Fun filled days of singing, dancing, playing, acting, and creating!
Summer Sports Jam Camp
Where music and sports collide!
Being a rock star takes all kinds of skills! You need to be able to belt out the chorus of a power ballad or shred your solo while jumping off the speakers into perfect form splits. Whatever your musical desires may be, one thing is certain you need to be able to trust your body to be there to back you up. In our Sports Jam Camp we will split our time between music and the fundamental elements of play and competitive sport. We will learn how working on our bodies through games and physical activity will help us achieve the focus and discipline required to become expert musicians. Join us for a packed week of excitement! The link between physical activity and the arts in undeniable. Just like musicians play their instruments, Performers use their bodies as the instrument. You need to fine tune your instrument, whatever it may be, in order to become the best you can!
Guitar Boot Camp for Beginners
Ever wanted to learn how to play the guitar but could not find the time? Here is a fun way to learn the guitar fast. Achieve rapid progress in a short intensive camp. Learn the basics and beyond, from strumming to soloing, finger picking to flat picking, open chords to barre chords, reading to writing. Five full days of jam packed fun!
This camp is for both acoustic and electric guitars. Some guitars will be provided free of charge (a limited number of instruments available).
Make sure to sign up for our fun and rewarding music camps this summer 2022. You don't want to miss out!