TAIWAN STUDENTS JOIN TEENS ROCK! BAND CAMP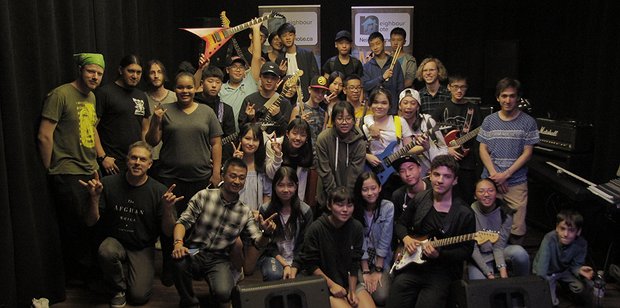 We had the pleasure of working with a great group of students from Taiwan this July. They were part of an international summer camp group organization where students plan a number of overseas tours to destinations of their choice. Students choose the city and programs they would like to study. We are so proud that all of these students chose Neighbour Note Summer Camps in Toronto!
This camp was an absolute blast to run! Six of our best teachers worked with six different bands of beginner and intermediate students. Five of the six bands were absolute beginners. The majority of students had never played a guitar, bass, or drum kit before this experience. One of the students played the electric violin. Everyone worked really hard and the end result was amazing. You can really see and hear how much the students enjoyed themselves performing live for a small audience. All performance videos will be uploaded to our You Tube Channel and Face Book page sometime this month. Fantastic job everyone!